Gyaan Deepak Kirtan Mandali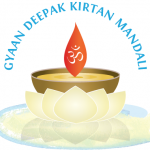 Almost a half century ago in the heartland of Aranguez, the Gyaan Deepak Kirtan Mandali (GDKM) was formed under the spiritual leadership of Pundit Hari Prasad. This group of individuals had a burning desire to perform social and religious work for the benefit of the community and the nation as a whole. The name Gyaan Deepak Kirtan Mandali means the association of illuminated knowledge, and learned pundits together with the Hindu community forged a vibrant, modern, influential and committed organization. In the early eighties, the GDKM moved out from its first home at 107 Aranguez Main Road. The organization found new residence at the home of Pt. Hardeo Persad at 19 Chotoo Street, Aranjuez. In 1987, after many fund raising ventures and the astute leadership of Pt. Persad, land was bought and the GDKM Mandir was constructed. By the time SWAHA was formed in 1993, GDKM was already functioning as a proactive, community based, religious institution. With the advent of Swaha, Pt. Hardeo Persad assumed the position of Spiritual Leader of GDKM.
Spiritual Leader: Pt. Hardeo Persad (Paramacharya of Swaha International)
Pundits: Pt. Umesh Persad
Sunday Morning Service: 8.00 to 10.00 AM
Hindi Classes: Saturdays from 1.00 to 2.00 PM
Music Classes: Saturdays from 2.00 to 3.00 PM
Seasonal activities: Phagwa Singing, Children's Camp, Swadeshe (Indian Arrival Celebration), Ram-leela, Sports Day.
Address: 19 Chotoo Street, Aranjuez, San Juan, Trinidad and Tobago, West Indies
Phone: (868) 674-7384
Email: swahagdkm [at] gmail [dot] com
Facebook: GDKM Facebook Page
Sukh Shanti Bhakti Mandali (SSBM)
In a short but memorable history, the Sukh Shanti Bhakti Mandali (SSBM) has achieved many milestones. It all started with the uplifting discourses and enchanting devotional dervices of the founding Spiritual Leader, the late Pt. Parmanand Persad. On Saturday September 6th, 1992, the Sukh Shanti Bhakti Mandali was formed to foster family togetherness and in pursuit of happiness, peace, devotion to God and Mankind. With the formation of Swaha on 11th April 1993, the SSBM bacame a full fledged centre of Swaha International. This group began services at the home of a member, then at the University of the West Indies and later at the upper floor of D.S.M. Paints in El Socorro through the kind courtesy of Mrs. Gyatri Maharaj and the late Anand Maharaj.
During this time the group continued to grow and larger premises were sought. In February of 1993, SSBM began services at Chandrahari Building, Todd Street, El Sororro through the kind consent of the Shankaracharya His Holiness Pt. Hari Prasad, and Pt. Maniedeo Prasad. As time progressed, the congregation grew and the search for a permanent home intensified. In July of 1994, the SSBM organized a nine nights Ramayan Yagna at Aranguez Park, which was a huge success with crowds reaching up to 1,600 on some nights. On Guru Poormima, the desire of members became satisfied through the instrumentality of a young couple who helped shape the vision of SSBM and had the mission at heart. This devoted Hindu family donated five lots of land previously purchased and transferred in full to Swaha. The Shankaracharya offered the blessing and the deed was received by the late Pt. Parmanand Persad on behalf of Swaha and SSBM in the presence of over 1,000 elated devotees.
On Shiv-Raatri 1996, the SSBM moved from Chandrahari Building, El Socorro, to the property at Freeman Road, St. Augustine South by erecting a bamboo tent to conduct activities. Services began Shiv-Raatri night on a very emotional note, and the welcome to the area was encouraging. On Sunday April 7th 1996, with the blessing of the Shankaracharya and the Dharma Mandal, SSBM began the construction of its multi-purpose Hindu Centre, which has resulted in a magnificent landmark in the area. This centre of Swaha emphasises training, financing and providing assistance for the unemployed members of the community so that they may become productive and resourceful members of society. On the cultural side, members are trained in Indian dancing, music, Hindi and yoga. After the loss of Pt. Parmanand Persad, Pt. Gyandeo Persad assumed Spiritual leadership of the Sukh Shanti Bhakti Mandali.
Spiritual Leader: Pt. Gyandeo Persad
Pundits: Pt. Artma Persad
Sunday Morning Service: 8.15 to 9.30 AM
Seasonal activities: Phagwa Singing, Children's Camp, Swadeshe (Indian Arrival Celebration), Ram-leela, Sports Day.
Address: Freeman Road, St. Augustine South
Phone:
Email: n/a
Website: n/a
Swaha Sri Raam Dhaam
In 1992, upon the Shankaracharya's instructions, Sri Raam Dhaam, then called SWAHA West Branch, had humble beginnings with our first meeting at the home of Mr. and Mrs. Balram and Nan Persad, then of Four Roads, Diego-Martin. We then held devotional services at Micheal Gildharie's residence on Lower St. Lucien Road. In 1993, after a successful Yagna at the Surprise Grounds Savannah, we then moved to "The Kootiya" next to the police post, atop St. Lucien Road. From there, after much planning and mobilization, in 1996 Sri Raam Dhaam acquired the property at L.P. 92 Upper St. Lucien, its permanent residence. Here, no effort is being spared at creating a truly magnificent structure, molded from the depths of scripture, inspired by the likes of Bharat Mata, and guided by distinguished artisans, architects and design advisors.
Sri Raam Dhaam is a four-storey temple complex (Hindu Centre), which, when completed, would be the largest of its kind in the Caribbean. It began as the brainchild of our beloved founding director and Spiritual Leader, now the High Commissioner of Trinidad and Tobago, Pundit Maniedeo Persad, and his wife, Srimati Rohini Persad. Coupled with the valued input of some of the founding members of the centre, the idea of Sri Raam Dhaam was born.
In September 1997 every single individual associated with Sri Raam Dhaam: the young, the not-so-young, all, came together in a tremendous display of camaraderie and with a single purpose in mind. That was the day that this very ground floor, in which you are seated was created. Carry anything from small bowls, buckets, large barrows, over 100 of us worked tirelessly to complete get this floor completed. From then, the beauty and the true essence of what this place truly is supposed to be, became ever more realized. Modeled after the Bharat Mata Mandir of Haridwar, in North India which as many floors, Sri Raam Dhaam, with just four-floors is soon to become a physical and structural reality.
The Mungal Murti of Bhagwan Sri Ganesh royally sits atop a globe-shaped Aasan (seat), with the walls painted with the elements of the solar system, after having been installed in the Sri GaneshJi Temple in September of 1999 on Sri Ganesh Chaturti Day. This depicts that Lord Ganeshji is the truly the lord of the universe. The murti was jointly purchased by Pundit Maniedeo Persad and other individuals. It is indeed one of the glories of Sri Raam Dhaam. The ground floor hosts the main reception hall and administrative offices. Also a soon-to-be fully equipped kitchen and fully-furnished dining room would be opened.
The Second Floor is the main hall where the all functions, devotional services, Yagnas and Weddings would take place. Though it is currently in use, when fully completed, it would be known as the Court of Bhagwan Sri Raam, where the beautiful Murtis of Bhagwan Sri Raam, Sita Mata, Sri Lakshmanji and Bhagwan Hanuman would be installed in the main Mandap. With a seating capacity of 700, this hall would be intricately embellished with fine Indian furnishings depicting the majesty of Sri Raam. When you enter, your definite feeling would equate to that of the era of "Raam Raj"- the rule of Bhagwan Raam. To the front of the Second Floor, are the Devi Mandirs. On the 22nd December 2002, the Durga Ma Murti was installed in the Mansa Devi Cave. On the 15 June 2003, the Maha Lakshmi Murti was installed in the place to the left of the Cave. On June 8th, 2008, the Saraswatti Mata Murti was installed in a gala ceremony, officiated by the newly installed Paramacharya of SWAHA, His Holiness, Guruji. Pundit Sri Hardeo Persad, who led hundreds of devotees in a Moving Prayag.
The third floor is the Divine Abode of Lord Vishnu. It is here, that on the 15 January 2005, the Sri Radha Krishna Murtis were installed. After much work, the Das-Avatar (10 incarnation of Lord Vishnu) was sourced, and is also soon to be installed alongside the original Radha Krishna Murtis. The forth floor the Divine Abode of Lord Shiva, where, long with Nandi, Bhagwan's Aasan, they depicted in a mountain-like setting (Kailash Parvat).
Spiritual Leader: Pt. Maniedeo Persad
Sunday Morning Service: 8.00 to 9.30 AM
Seasonal activities: Swadeshe (Indian Arrival Celebration), Ram-leela, Sports Day.
Address: Upper St. Lucien Road Diego-Martin
Phone: (868) 686-1427
Email: ssrdtrinidad [at] gmail [dot] com
Website: n/a
Swaha Gyaan Jyoti Mandali (GJM)
The idea of a Hindu Center in the village of Madras was conceived by a group of forward thinking community members. They saw a need to have a positive influence and a catalyst for change in an otherwise docile community. They approached Swaha with a proposal and Gyaan Jyoti Mandali (GJM) was born. Over the next few years, Pundits of Swaha carried on religious services at the homes of various community members.
Approximately eight years ago, under the leadership of Pt. Jaidath Maharaj, the GJM gained momentum and were able to secure the donation of land. A temporary structure was erected where all current activities are now conducted. Currently a Hindu Centre is under construction, estimated to be completed by February 2008.
The GJM has provided leadership and guidance to the Madras community for over ten years and it has introduced many firsts in the village's history. We have also maintained the following celebrations and activities:
Divali Celebrations, Ramleela, Yagyas
Arrival Day Celebrations
Youth Camps
Hindi and Bhajans Classes
Religious Instruction Classes
Educational classes in traditional academic subjects
Home-work Center
Sporting activities
Social Services
To date, the GJM has shown a tremendous amount of growth and progress, with dedicated members of the community assuming leadership roles in these various areas. The GJM achieves its success by proper management, with sound management practices being implemented to achieve all targets. Our vision is to use instructional technology to impart knowledge to a community that wants to excel in education, moral and ethical standards. We hope to one day be leaders in community development working closely with the government of the day and the wider community.
Spiritual Leader: Pt. Jaidath Maharaj B.Sc. (Acct); Dip Ed (Edu Admin)
Sunday Morning Service: 8:15 – 9:15 AM
Religious and Moral Education: Sunday mornings 9:30 – 10:00 AM
Home Work Center: Monday, Thursday and Saturday (Times Vary)
Music Classes: Thursdays 7:00 – 8:15 PM
Seasonal Activities: Ramleela, Swadeshi, Youth Camp, Children Camp, Mandir Sewa
Address: Wall Street, Madras Road, Cunupia, Trinidad and Tobago, West Indies
Phone: (868) 470 8103, (868) 675 5839, (868) 669 0557
Email: jaidathmaharaj [at] yahoo [dot] com, info [at] gyaanjyotimandali [dot] org
Website: http://gyaanjyotimandali.org/
Tulsi Manas Mandir
Sangre Grande, a village situated in East Trinidad has a relatively large Hindu following. Recognizing the greatness of what SWAHA had to offer as well as the need for proper Hindu religious education and spiritual guidance in the community , these said Hindus decided to come together and work towards that most worthy cause. Hence, SWAHA East Branch was formed. These foundation members for weeks had gone from house to house encouraging other Hindus of Sangre Grande and its environs to become involved.
Saturday 30th January, 1993 first official meeting of SWAHA East Branch held at what was then known as the Centre of Learning. A decision was made to host monthly Satsanghs at the homes of various members.
First monthly Satsang was held Saturday 27th February, 1993.
Two (2) lots of land donated by Mr. & Mrs. Ganesh Sahadeo at Indian Arrival Day Celebrations on Sunday May 30th, 1993 at the Centre of Learning in Sangre Grande.
First seven nights Ramayan Yagna held at the Centre of Learning from August 29th to September 4th, 1993.
The parcel of land situated at 3/4mm Cunapo Southern Main Road, Sangre Grande was cut, cleared and the "Carat Shed" Temple was constructed.
Tuesday 9th November, 1993 the first Divali celebration was held, despite the fact that there was neither electrical nor water connections as yet.
First monthly Satsangh was held in the "Carat Shed" on Saturday 26th February, 1994 at 3.00p.m. due to lack of water and electricity.
The blessing of the site took place on February 26th, 1995 by the Shankaracharya of SWAHA, His Holiness Pt. Hari Prasad. Two (2) years after it's first Satsangh and exactly one (1) year after the Branch hosted it's first monthly Satsangh at the Temple site.
Commencement of the temple's construction was on Shiv Raatri day – Monday 27th February, 1995, and was accomplished within a mere sixty-four working days.
The temple was opened with a Moving Prayag on Sunday 28th May, 1995 by the Shankaracharya to coincide with the 150th Anniversary of Indian Arrival Day.
Tulsi Manas Mandir is the only mandir in Trinidad which is dedicated to Goswami Tulsidasji and Tulsi Maataa.
Tulsi Manas has been involved in Ramleela for the past 15 years. It is the largest in the North Eastern area with the tallest ten-headed Ravan (75–80 feet). The temple also builds the tallest Holika (30- 40 feet) and the largest clay murti of Lord Ganesh (5-7 feet).
The Temple has also introduced into the local vernacular the words "Murticade" and "SWAHAthon" – meaning a procession with the murti/s and running a race by SWAHA athletes, respectively.
Tulsi Manas captured the Shankaracharya's award in 1995 for Most Outstanding Branch of SWAHA.
Tulsi Manas has eight (8) pundits attached to the Branch.
The SWAHA Hindu College, Primary School and the ECCE School have all been housed at the Mandir, which also houses a Homework/ Study Centre/ Library.
Two (2) additional lots of land have been purchased by the Temple from its own fund-raising activities.
The most number of March Past trophies have been won by the Temple at SWAHA's annual Sports Day, in addition to the many awards at the Swadeshi competition, especially in craft and dance.
Camps are held every year post- Shiv Raatri celebrations and during the annual Summer vacation in July – August.
The temple is fully air-conditioned, tiled, with a large kitchen, only marble Murtis, a library and new seating accommodation. Meals after Sunday devotions are now a new successful initiative.
All religious occasions are observed and Services are held every Sunday at 8.00a.m. and consists of Havan/ Puja and meditation, bhajan singing, discourses and self-development activities.
Tulsi Manas is grateful to all Pundits, past and present executives, members and devotees, the SWAHA family and the business community for their support and sacrifice.