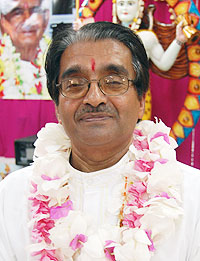 The recent controversy regarding the portrayal by a particular section of a Carnival band signals the need for greater awareness of the sensitivities of our population. The wave of reaction that has been created amongst members of the Hindu community since the appearance on stage of masqueraders in the 'ApnaDesh' section of Cazabon – The Art of Living is an indication that there is need for deeper insight and appreciation for each other's culture. Consultation and communication should be the route to avert such unfavourable consequences.
SWAHA recommends that bandleaders acknowledge the prevailing emotions of our multi-religious and multi-cultural population and recognize the need for careful deliberation when conceptualizing and realizing their artistic manifestations. In this regard, we suggest that wherever such presentations feature symbols or articles of religious significance, the likely impact on the sensitivities of the religious community to which these are of importance must be considered in order to clarify doubts and misconstrued concepts.
This will indeed help to safeguard freedom of expression and enhance the creative nature of the depictions,while preventing potentially deleterious effects to a particular religious grouping. Consultation brings enlightenment and fosters greater harmony within society. We can eliminate the confusion and reduce the divisiveness that already exists in our nation.
Paramacharya Pt. HardeoPersad
Spiritual Head
SWAHA Incorporated