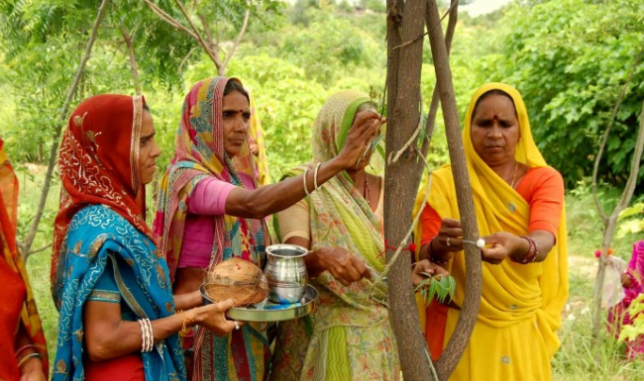 "A picture is worth a thousand words." The picture above shows Hindu women honouring and worshipping Mother Nature in the form of a tree. We have been abundantly blessed as Hindus to have learnt this beautiful act of devotion from our ancestors. Looking at this picture, one is filled with so much gratitude, knowing that these teachings and actions, so simple yet powerful, are reshaping our world.
You may have heard about the 103-year-old Indian woman, Saalumarada Thimmakka, who lives in the Hulikal village of Karnataka. Unable to have children of her own, she made a decision, with her husband's support, to plant saplings and care for them. She started by nurturing 10 grafted saplings four kilometers away from their village on a bare stretch of land. They planted saplings between the villages of Hulikal and Kudoor, about 80 km away from Bangalore. In all, they nurtured a staggering number of 384 banyan trees. Even after her husband's passing in 1991 and while still surviving below the poverty line, she continued her noble work and even adopted a son who is following in her footsteps. It is said that she also has dreams of starting a hospital. What an inspiring woman.
Another inspirational act which made headlines last year (July 11th 2016) was the day that India planted fifty million trees, smashing the World Record for such an act!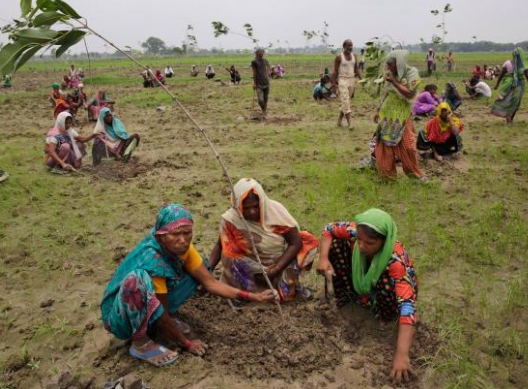 You may have heard of the term 'tree hugger'. You may be shocked to learn that the first tree huggers were actually a group of men and women belonging to the Bishnois branch of Hinduism, who, in 1730, died while trying to protect the trees in their village from being turned into raw material for building a palace. They literally clung to the trees, while being slaughtered by the foresters. But their action led to a royal decree prohibiting the cutting of trees in any Bishnois village. Furthermore, the Bishnois inspired the Chipko movement (which means 'to cling') that was started in the 1970s by rural villagers in the Himalayan region, particularly women, aimed at protecting trees and forests slated for government-backed logging.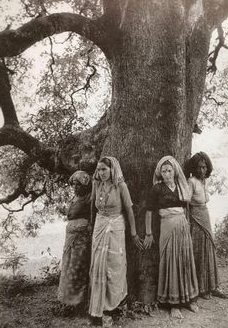 These acts of pure compassion and kindness have inspired people from all walks of life to consider themselves as not separate from nature, but as an integral part of it. They have taught us to view nature as the source of life and not merely a resource; a divine force of which we are part. It is a fact that if the earth suffers, we suffer also. Let these amazing Indian women be our source of inspiration as we work towards creating everlasting, positive change as guardians of our planet. Jai Swaha Mataa!